ALBUM REVIEW: After 16-Year Break, Blue Dogs Regain Their Bite With 'Big Dreamers'
---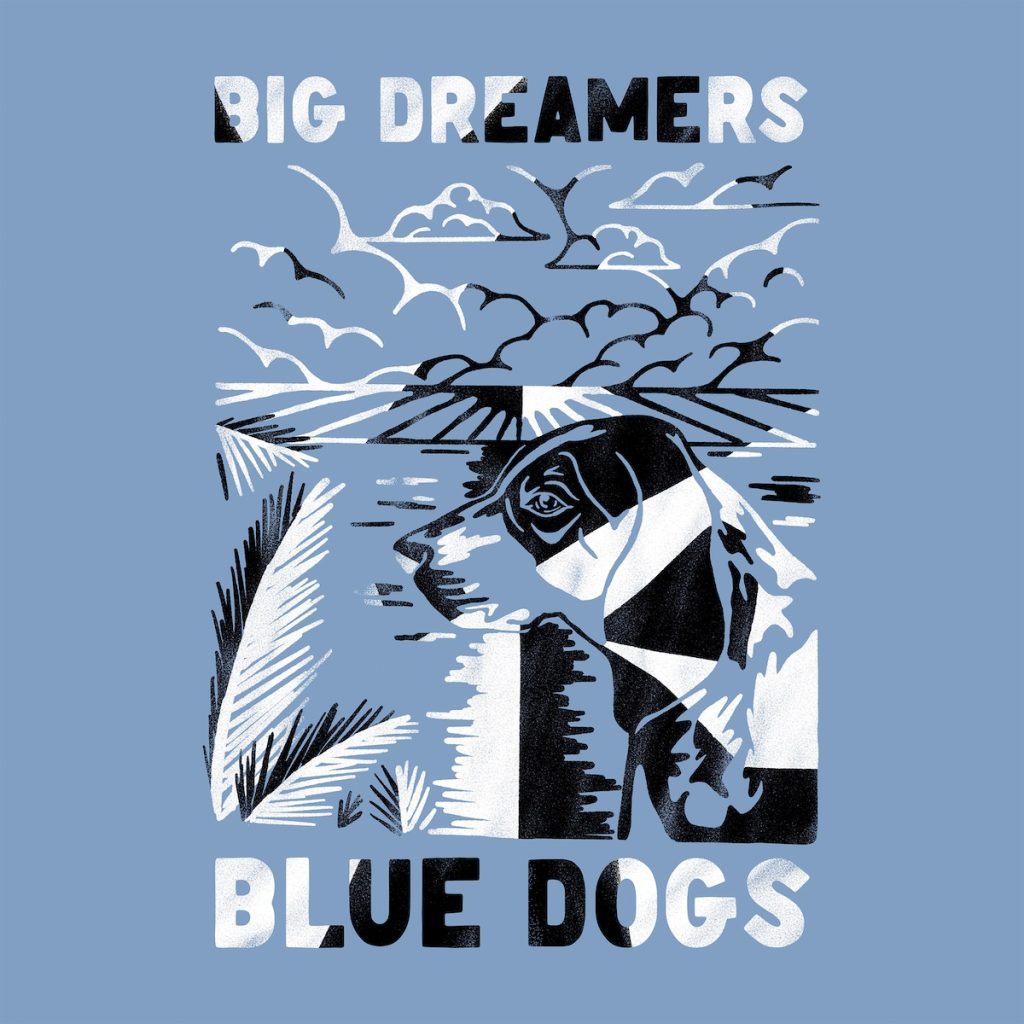 The Blue Dogs hail from South Carolina, but their sound pulls as much from the heartland rock of John Mellencamp as it does from the groovy melting pot of Little Feat. Their influences inform, but don't overshadow, the 11 new songs contained on their first new album in 16 years, Big Dreamers, produced by Sadler Vaden of Jason Isbell & The 400 Unit.
Formed in 1987 in Charleston, South Carolina, by lead singer Bobby Houck and bassist Hank Futch, Blue Dogs were active throughout the 1990s and early to mid-2000s, building a large following in the Palmetto State and beyond, while attracting the attention of Cracker's David Lowery (who produced their 1999 album, Letters From Round O) and a teenage Vaden, who would occasionally sit in with the band on guitar. Houck and Futch took an extended hiatus in 2007 to get day jobs and raise families, but like all passionate and creative minds, they never stopped jotting down ideas.
Fast forward to now and, with the help of Vaden, they've gotten the band back together. This time, Blue Dogs consists of original members Houck, Futch, and drummer Greg Walker plus guitarist Dan Hood and steel guitarist Charlie Thompson. The songs range from the feel-good country vibe of opener "The Good Ones" to the funky Little Feat-like groove of "All Night Long" (complete with Vader inserting a large helping of Lowell George-inspired slide). While cut-and-paste lyrics that dangerously flirt with bro-country hamper the classic rock riffage of "Young Love," all is forgiven with the back porch wisdom of "The Road You Don't," featuring the unmistakable dobro of Jerry Douglas.
Singer-songwriter Radney Foster joins Blue Dogs for two co-writes: the bluesy, New Orleans-inspired soul of "If Ever" and the power-pop beauty "That's How I Knew," with Foster contributing vocals and revisiting his days as half of progressive country duo Foster & Lloyd. It's an album highlight.
The Blue Dogs (along with Vaden) summon their North Myrtle Beach roots with "Carolina Grand," a callback to the days of shagging to nonstop beach music played by everyone from The Embers to The Drifters. Blue Dogs most certainly earned their stripes along the Grand Strand, but it's not all about looking back. Big Dreamers signals a welcome return of a band that still has plenty to say.
Big Dreamers is out June 3.
---