ALBUM REVIEW: 'A Song for Leon' Tribute Honors Leon Russell's Spirit of Reinvention
Posted On September 5, 2023
---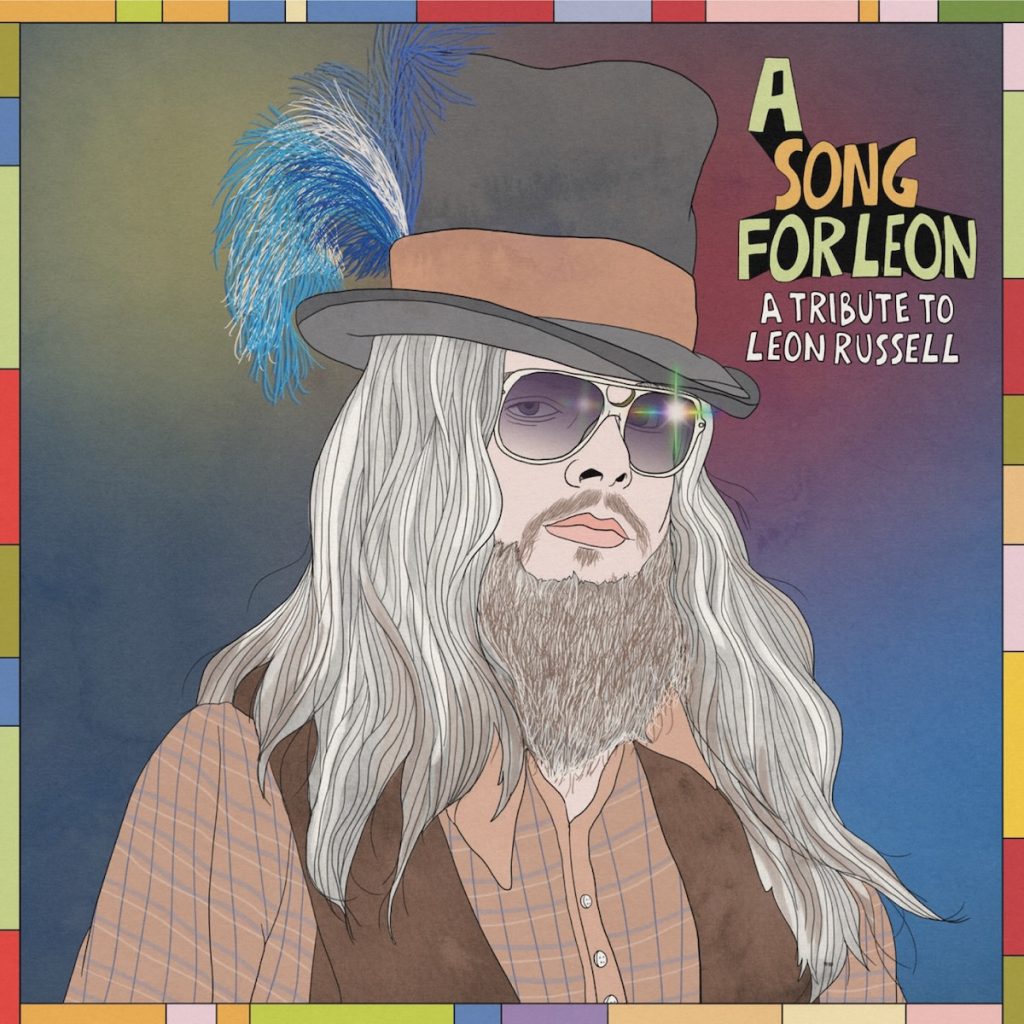 Over the years, Leon Russell's fans, which have included some of the biggest names in every corner of the music world, cared more for his legacy than he did. Russell spent most of his career moving forward, not disowning the past so much as just ignoring it and charting his own path, sometimes to his detriment.
Throughout the mid-to-late 1990s and into the early aughts, Russell made CDs mainly just to have something to sell at shows. (The album covers often looked as if he spent a few minutes in MS Paint on the bus before hitting the stage.) By the last decade of his life, however, he hit his stride again, and left this world on a high note, with some truly inspired final performances on The Union (with Elton John) and 2014's Life Journey, among others.
Those he inspired along the way are countless, but several from the roots music world have now gathered together to pay posthumous tribute to a truly unique musician, songwriter, and craftsman on A Song for Leon: A Tribute to Leon Russell. Over his career, Russell not only encouraged reinterpreting well-known songs, he demanded it. From Bob Dylan to gospel standards, he tore apart songs to see what made them work, then rearranged them into something entirely new, never losing the essence of what made them great.
The best tribute albums blend deep cuts and out-of-left-field rearrangements of longtime favorites with faithful recreations while showcasing performances of relatively unfamiliar artists alongside more established names. A Song for Leon succeeds mostly with pairing strong material with impassioned performances and stellar talent. Margo Price kicking off the set with a rousing "Stranger in a Strange Land" may stick close to the assignment, but her devotion to the material is infectious and a strong start.
One of the most surprising moments comes from Meg Remy's US Girls teaming up with the legendary Bootsy Collins for an out-of-this-world treatment of "Superstar." How the two handle the lyrics' pleas of love from a starstruck groupie to a rock star who's only in it for the minute deftly straddles the line between heartbreaking and hilarious, depending on your perspective.
Russell's daughter, Tina Rose, joins Willie Nelson's daughter (and one half of Folk Uke with Cathy Guthrie, daughter of Arlo), Amy Nelson, and Jason Hill for a second-generation Russell/Nelson pairing on a fantastic "Laying Right Here in Heaven" that's second-line ready and would have fit right in on the Mad Dogs and Englishmen tour. Speaking of second-line, Bret McKenzie of Flight of the Conchords fame is surrounded by the Preservation Hall Jazz Band for a breezy take on fan favorite "Back to the Island." Nathaniel Rateliff & the Night Sweats burn through a faithful, and dead-on-the-nose, take of Russell's solo hit, "Tight Rope." While The Pixies turn up the amps for the Little Richard tribute "Crystal Closet Queen," Orville Peck delivers "This Masquerade" exactly the way you'd expect him to, draining regret, bitterness, and drama from every line.
Monica Martin does most of the heavy lifting here with her song choice, but she tackles "A Song for You" with the empathy, vulnerability, and confidence of someone who's lived its message. That said, the finest moment comes at the end, as Hiss Golden Messenger treats "Prince of Peace" as a gentle plea. Russell's version was frantic, all warning and worry and wringing hands. MC Taylor strips back the angst and allows the music to breathe and flow along a subtle groove, slowly revealing a ray of hope that gets wider and wider as the song progresses until the end is bathed in light. It's a moment worth savoring. Leon would be proud.
A Song for Leon: A Tribute to Leon Russell is out Sept. 8 via Primary Wave Music.
---