ALBUM REVIEW: 49 Winchester Finds Firm Footing on 'Fortune Favors the Bold'
---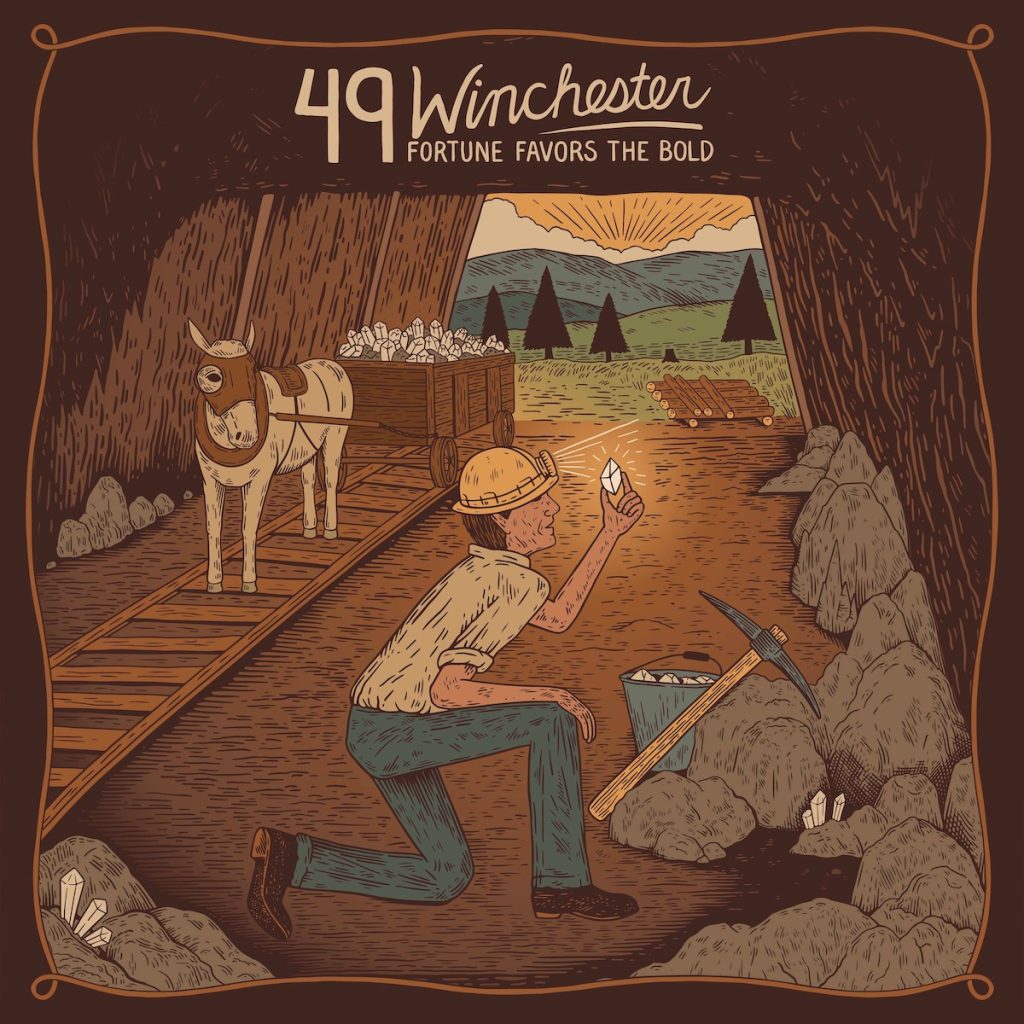 As far as many musicians are concerned, touring is hell. Irregular sleep schedules, unhealthy food, and long stretches away from loved ones tend to take their toll, even on those with the luxury of staying in hotel rooms rather than in the backs of vans and buses. But for 49 Winchester — a country-rock outfit from western Virginia that's no stranger to relentless touring — the joys of life on the road far outweigh the setbacks.
"Packed into this van like sardines inside a can / It's the only life that I wanna lead," frontman and lyricist Isaac Gibson sings on "All I Need," a standout from the band's new album, Fortune Favors the Bold. Their fourth LP and first since signing to New West last fall, Fortune Favors the Bold is a lean and hearty showcase of the group's talents, with a delivery that lands somewhere between honky-tonk and Southern rock.
The breeziness of album opener "Annabel" and the title track reflect a group that's becoming increasingly at ease with one another and with their own abilities. "Russell County Line," the album's emotional anchor and centerpiece, starts off quiet before building to a satisfyingly climactic guitar solo. Elsewhere, they display a wry sense of humor, as on "Hillbilly Daydream" — which proffers homemade moonshine as the solution to inflation woes — and the self-deprecatory title track.
There are no real missteps here, besides the occasional use of barroom clichés ("Long as that neon stays on, I've always got a place to call home"), a sign that it may be time for Gibson to venture outside of his lyrical comfort zone. The closing track, "Last Call," alludes to seeking escape from "the dark recesses of [his] mind," but the tone is so jubilant that we quickly forget those recesses exist. If there is indeed a dark side to all of their revelry, the band doesn't seem ready to explore it just yet.
Fortune Favors the Bold is out May 13 on New West Records.
---