Aimee Mann Puts Stalled Theater Project on Record With 'Queens of the Summer Hotel'
Posted On November 3, 2021
---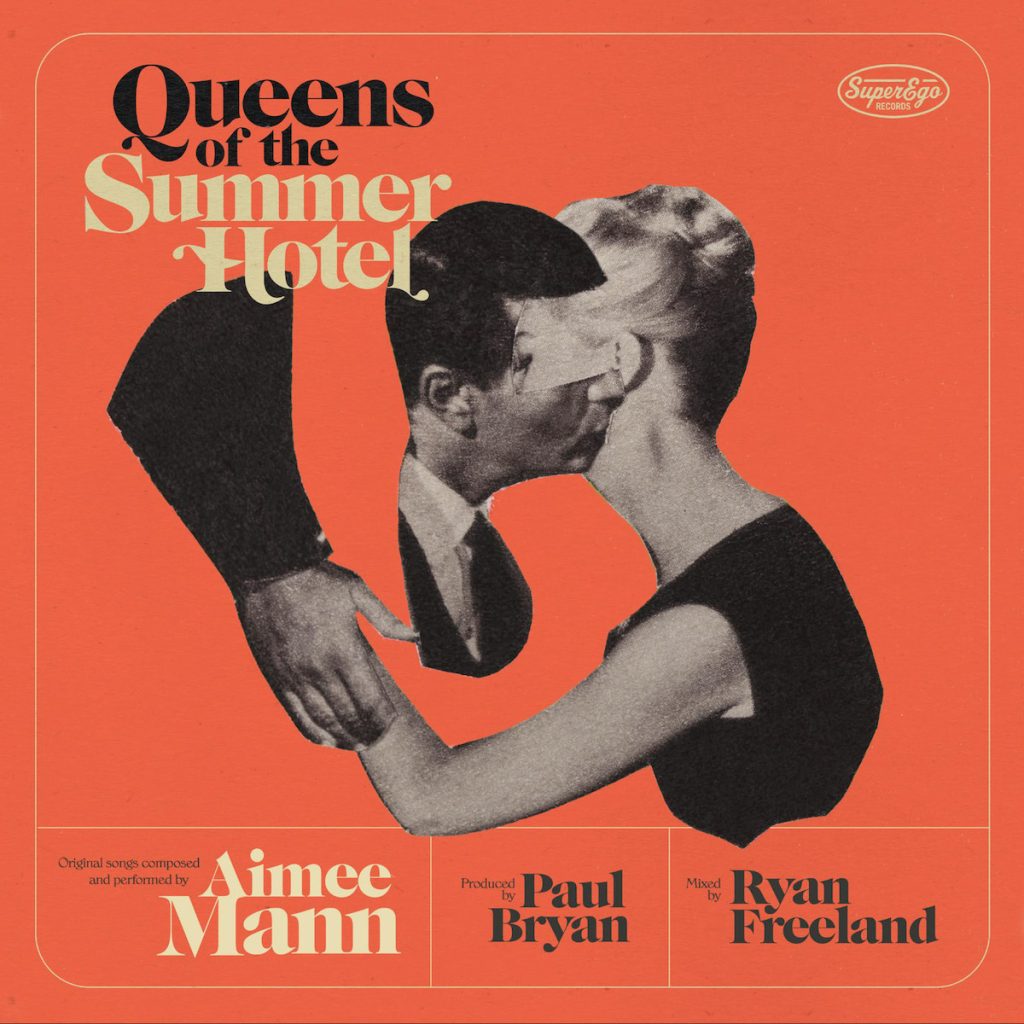 A couple years ago, Aimee Mann was brought on board to write the music for the theatrical adaptation of Girl, Interrupted, Susanna Kaysen's 1993 memoir of her experiences living in a mental institution in the 1960s (you may remember the 1999 film, which netted Angelina Jolie an Academy Award). It's a fascinating premise, taking the surreally bleak, sometimes comedic narrative on mental and physical trauma and turning it into musical theater.
The pandemic put the production on hold, but Mann has offered a glimpse of what could have been with Queens of the Summer Hotel. The record is a gorgeous listening experience that successfully homes in on the essence of Kaysen's source material while also serving as a logical thematic successor to Mann's last LP, the Grammy-winning Mental Illness.
While they were conceived for the theater, the 15 tracks on Queens of the Summer Hotel don't provide a linear narrative structure or sound like showtunes. Much like the book is presented as a series of snapshots into Kaysen's experiences while institutionalized at McLean Hospital, Mann's songs offer sketches of setting, characters, and the underlying emotions of struggling with mental illness.
The perversely jaunty "Give Me Fifteen Minutes" is a character portrait told from the perspective of a mental health professional. It ties together two crucial pieces of the themes of Girl, Interrupted: the unfairness of being institutionalized for 18 months after a mere 15-minute examination and the disproportionate number of women diagnosed with personality disorders compared to men.
Queens of the Summer Hotel's two singles, "Suicide Is Murder" and "Burn It Out," provide vivid glimpses into the psyches of inhabitants at McLean. Rather than use Kaysen's attempted suicide or that of an actual patient, Mann uses "Suicide Is Murder" to offer up a poignant rumination of suicide on an existential level.
On "Burn It Out," she tells the story of Polly Clark, who was institutionalized after setting herself on fire. Of Clark, Kaysen writes, "Life was hellish, she knew that. But, her smile hinted, she'd burned all that out of her." On the track, Mann explores what exactly "burning all that out" entails and whether that's even possible. Spoiler alert: It isn't, but Mann compassionately explores the journey to that realization.
Queens of the Summer Hotel uses its immaculate, almost baroque, arrangements and Mann's haunting vocals to explore real, weighty themes, but there's a warmth and wit present throughout. "You Could Have Been a Roosevelt" is wickedly clever, as is "At the Fricke Museum," a track that hearkens back to the Vermeer painting that inspired the book's title.
From a compositional and performance standpoint, Queens of the Summer Hotel is nearly flawless. It's another worthwhile record in Mann's oeuvre.
---