A Different Kind of Rock Star
Posted On November 18, 2018
---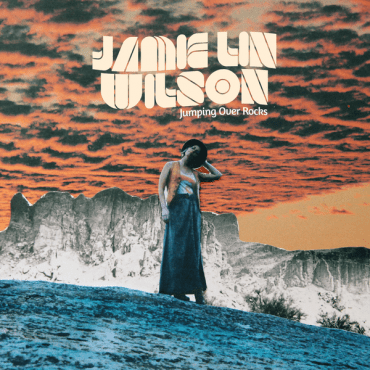 This past May, I was speaking to American Aquarium frontman BJ Barham when one of his collaborators, Jamie Lin Wilson, came up. Barham's wife had just had their first child, while Wilson and her husband were about to welcome their fourth.
"She's a rock star, man," said Barham of Wilson. "She might be the best person to talk about parenting. She just kind of told me, 'You're not gonna know what you're doing, but don't worry about not knowing what you're doing. It's gonna be great. You're not a shitty person; you're gonna be okay.'"
Wilson's not a rock star in the literal sense. Although she certainly deserves to be, she's not particularly well known outside of the Texas-Oklahoma red-dirt circuit. But, man, what a woman.
Parenting four children is hard enough; try doing it as a touring musician while holding a marriage together. There's an inevitable parallel to be drawn to another Texan, Kelly Willis, who manages the same miracle of the massive musical brood. "Superwoman" is a term that gets tossed around a bit too cavalierly, but Wilson and Willis more than earn it. You could also call them "rock stars," I suppose.
Wilson and Willis share a similar country-folk sound, but their voices don't sound alike. Willis can coo in a manner that'll make a man melt, while Wilson's tone is purer, like a mountain creek. She writes about people who don't necessarily know what they're doing — who aren't "shitty," but sometimes aren't so sure they aren't. She's also responsible for "Old Oldsmobile," perhaps the best song ever written about the confluent happiness and horror of welcoming a new child into the world.
That she includes a Guy Clark tune, "Instant Coffee Blues," on her wonderful new album, Jumping Over Rocks, is no coincidence. Both tell masterful stories of the wayward proletariat, and here Wilson and Jack Ingram sing Clark's tale of a one-night stand that both parties hungered for but are anxious to spit out, a theme Wilson explored on the Wade Bowen duet "Just Some Things" on her 2015 solo debut, Holidays & Wedding Rings.
If such relationships ever made it past sunrise, they might wind up like Jumping Over Rocks' "Run." "How do you talk to a man who doesn't love you, to a man who doesn't listen?" Wilson sings. You don't — and you should take the title's advice. But to Wilson, relationships are more complex than that, flawed people not so easily abandoned.
Ultimately, however, love conquers all — in Wilson's life and on Jumping Over Rocks, during which her old Oldsmobile has accumulated even more mileage of the mind. The standout track on an album full of them is "The Being Gone," a methodically groovy tune in which a road-weary narrator who's made her share of wrong turns wonders whether "all this leaving is worth the being gone" from a partner with whom she's been "holding it together" despite "waking up alone" all too frequently.
This being a Jamie Lin Wilson song, the answer's yes, but in constant need of nurturing — just like real life.
---