5-LP Set 'Highway Butterfly' Gathers Friends to Honor Neal Casal's Music and Life
Posted On November 11, 2021
---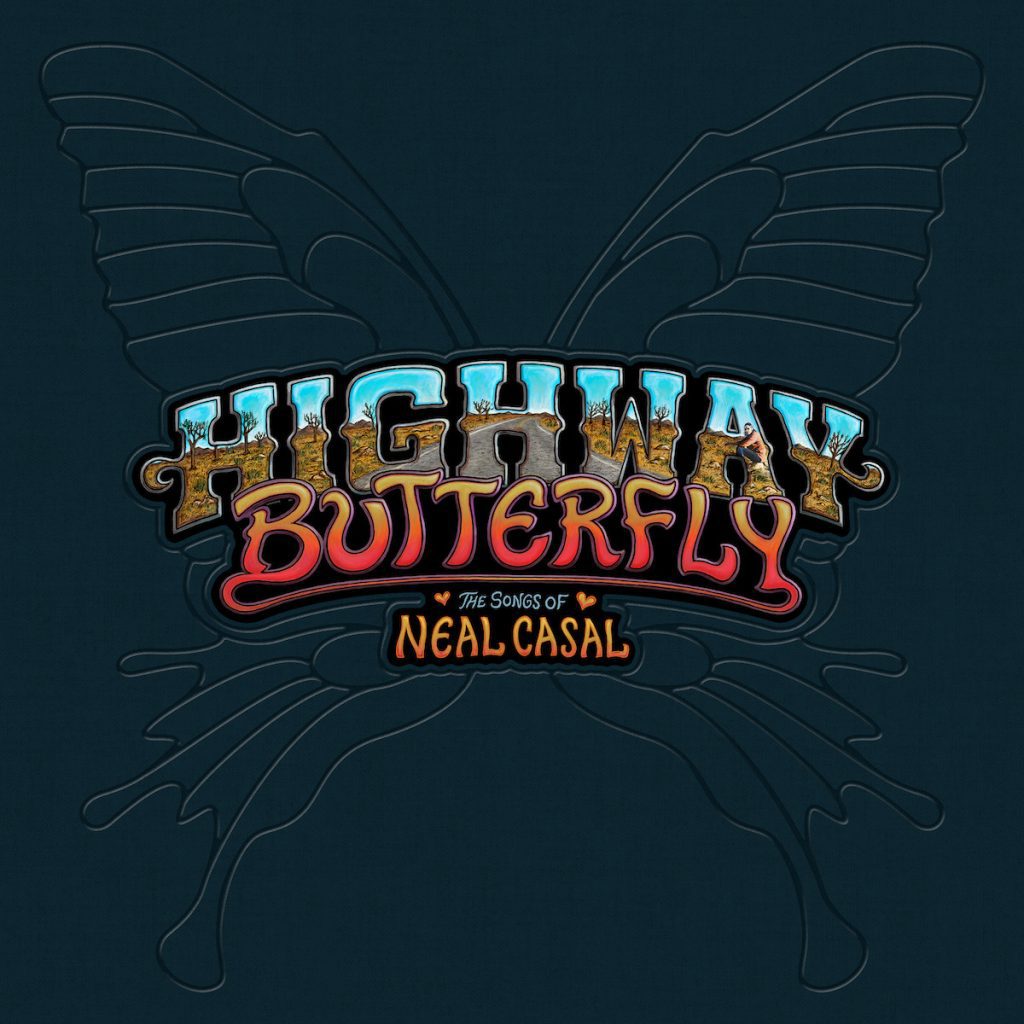 Paying proper tribute to a musician like Neal Casal, whose career spanned nearly 30 years and saw him work with everyone from The Cardinals to Hard Working Americans to The Chris Robinson Brotherhood, takes chutzpah and careful planning. Casal took his own life two years ago and left a heartbroken crater in the lives of each person he touched with his work and his personality; now, droves of those persons have come together on a 5-LP set to pay their respects, bid their final farewells, and impart on their listeners what it was that made Neal Neal.
This is a big ask, but the set in question, Highway Butterfly, musters impressive energy in its attempt at making an answer. Death is such a permanent thing, and so much more complex in context with artists who leave behind fragments of themselves as their pseudo-immortal legacy, that the record never quite succeeds. Do not take this to mean that Highway Butterfly is a failure, or bad, or not worth your time. Rather, you should listen to it accepting beforehand that the task outlined in the album's brief is an impossible one; it'll help you better appreciate what the musicians gathered here in homage to Casal and his legacy have achieved.
For reference, that's a really long list: Marcus King ("No One Above You"), Puss n Boots ("These Days With You"), Tim Heidecker ("The Cold And The Darkness"), Aaron Lee Tasjan ("Traveling After Dark"), Shooter Jennings ("Maybe California"), Hiss Golden Messenger ("Time Down The Wind"), Fruit Bats ("Feathers For Bakersfield"), Rachel Dean ("So Far Astray"), Angie McKenna ("Fell On Hard Times"). It's longer than that, too, 41 tracks deep and with considerably more names attached.
The creative challenge posed to projects like Highway Butterfly, where artists of varying backgrounds and sensibilities are tasked with capturing a single spirit, is daunting, to say nothing of the logistical challenges of getting this many people to record this much music. For listeners the latter doesn't matter so much, but credit is due to Dave Schools, Casal's bandmate in Hard Working Americans, and Jim Scott, Casal's first producer; the two of them picked the right musicians for the enterprise, and each miraculously wound up recording the right song for their talents and their personalities. King's voice soars to nearly worshipful heights, Puss n Boots hang laidback and loose, Jennings croons with an air as wistful as it is mournful.
Highway Butterfly sounds good on paper and better in practice. Correctly coupling each song to a musician helps. What gives the record real ballast, though, is the range. Here's a collective of singers and songwriters each at different stages in their careers, just as the songs here represent Casal at different stages in his own. There's experience in Highway Butterfly. There's newness. There's talent long-established and talent going through the same tempering all talent endures. It's one thing to simply call people up and have them play a few songs in honor of a late colleague. It's another to call the right people to play the right songs to capture the right times in Casal's storied career, and that's ultimately what makes Highway Butterfly worthy of Casal and his legend.
---