A Homecoming at the 2022 Americana Awards + Full Winners List + Red Carpet Photos
Posted On September 14, 2022
---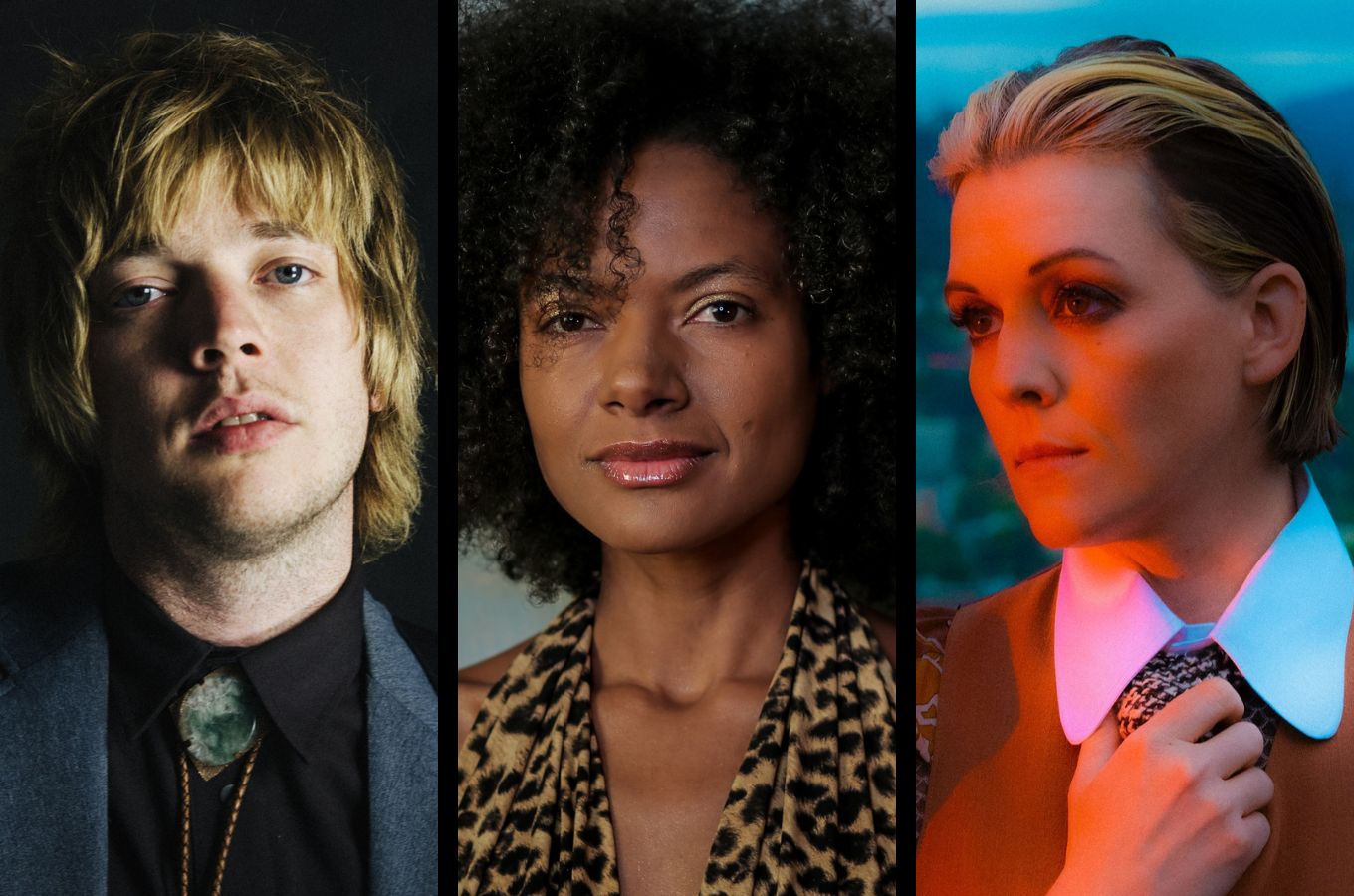 Billy Strings, Allison Russell, and Brandi Carlile were among the winners at the 21st annual Americana Honors and Awards on Sept. 14, 2022, at the Ryman Auditorium.
The 21st Annual Americana Honors and Awards Wednesday night had the feeling of a homecoming.
"It's family," remarked Milk Carton Kids' Kenneth Pattengale as the duo opened the event as hosts. "It's like Thanksgiving dinner. All the people you want to see, all the people you don't want to see."
As the laughs in Ryman Auditorium died down, Joey Ryan got to the heart of AmericanaFest, and the importance of an annual gathering like it to bring people together.
"We come here to root for each other, to help each other out, and to collaborate and to write the saddest songs we possibly can," he quipped. "Because the world is often scary and painful and dark, but this music that comes out of it, this music that these artists make from it, the music that you'll hear tonight, is proof that incredible beauty can be forged in the heat of despair. And the act of writing a song, especially a sad song, is among the most hopeful acts of creation a person can endeavor."
The evening honored sad songs and hopeful ones alike, with warm introductions, fond tributes, and stirring performances from The War & Treaty, Morgan Wade, J.P. Harris (who sang a song by the late Luke Bell and called on musicians to look after each other's mental health), Sierra Ferrell, Chris Isaak, Lucinda Williams, Allison Russell with Brandi Carlile, and The McCrary Sisters.
Tributes to three albums celebrating their 50th anniversary in 2022 were also part of the show. Phosphorescent honored Neil Young's Harvest, The Milk Carton Kids paid homage to Jackson Browne's self-titled debut with "Something Fine," and Lyle Lovett performed "Willin'" from Little Feat's Sailin' Shoes, accompanied on piano by the band's Bill Payne.
Backing up performances on the Ryman stage was the All-Star Band assembled for the occasion, led by Buddy Miller and featuring Brady Blade, Don Was, Jen Gunderman, Jim Hoke, Larry Campbell, Lorenzo Molina, Rob Burger, and The McCrary Sisters.
Miller got a surprise call to the front of the stage with a previously unannounced Lifetime Achievement Award presented to him by Robert Plant, who dubbed the award "The Buddy." Also previously unannounced was a special recognition — marked by a standing ovation from the audience — for Dayna Frank, co-founder and board president of the National Independent Venue Association, which sprang into action at the onset of the pandemic to help keep venues afloat.
As always, the show ended with a sing-along, in this case "I'll Take You There," written by new Lifetime Achievement Award winner Al Bell.
Here are the award winners (in bold), along with the rest of the nominees in each category. And don't miss Amos Perrine's photos from the red carpet at the bottom of the post!
ALBUM OF THE YEAR
(presented by Ann Powers, NPR Music)

Outside Child, Allison Russell; produced by Dan Knobler
In These Silent Days, Brandi Carlile; produced by Dave Cobb and Shooter Jennings
Raise the Roof, Robert Plant & Alison Krauss; produced by T Bone Burnett
A Southern Gothic, Adia Victoria; produced by Mason Hickman and Adia Victoria, executive produced by T Bone Burnett
Stand for Myself, Yola; produced by Dan Auerbach
ARTIST OF THE YEAR
(presented by Jerry Douglas)
Billy Strings
Brandi Carlile
Jason Isbell
Allison Russell
Yola
EMERGING ACT OF THE YEAR
(presented by Lukas Nelson)
Sierra Ferrell
Neal Francis
Brittney Spencer
Adia Victoria
Morgan Wade
SONG OF THE YEAR
(presented by Hayes Carll and Allison Moorer)
"Right on Time," Brandi Carlile; written by Brandi Carlile, Dave Cobb, Phil Hanseroth, and Tim Hanseroth
"Canola Fields," James McMurtry; written by James McMurtry
"Diamond Studded Shoes," Yola; written by Dan Auerbach, Natalie Hemby, Aaron Lee Tasjan, and Yola
"Juanita," Sturgill Simpson feat. Willie Nelson; written by Sturgill Simpson
"Persephone," Allison Russell; written by JT Nero and Allison Russell
DUO/GROUP OF THE YEAR
(presented by Lucius)
The War and Treaty
Big Thief
Los Lobos
The Mavericks
Robert Plant & Alison Krauss
INSTRUMENTALIST OF THE YEAR
(presented by Molly Tuttle)
Larissa Maestro
Ethan Ballinger
Brian Farrow
Shelby Means
Justin Moses
LIFETIME ACHIEVEMENT AWARDS
Legacy of Americana Award, presented in partnership with the National Museum of African American Music: Fairfield Four
President's Award: Don Williams
Lifetime Achievement Award for Performance: Chris Isaak
Lifetime Achievement Award for Executive: Al Bell
Spirit of Americana Award: Indigo Girls
AmericanaFest continues through Saturday. Check out our insider's guide to the performances, parties, and more from No Depression's Amos Perrine. Amos was on the red carpet for the awards show; his photos are below.
---