5 Ways Instructors Are Including Anti-racism in Roots Music Studies
Posted On February 23, 2022
---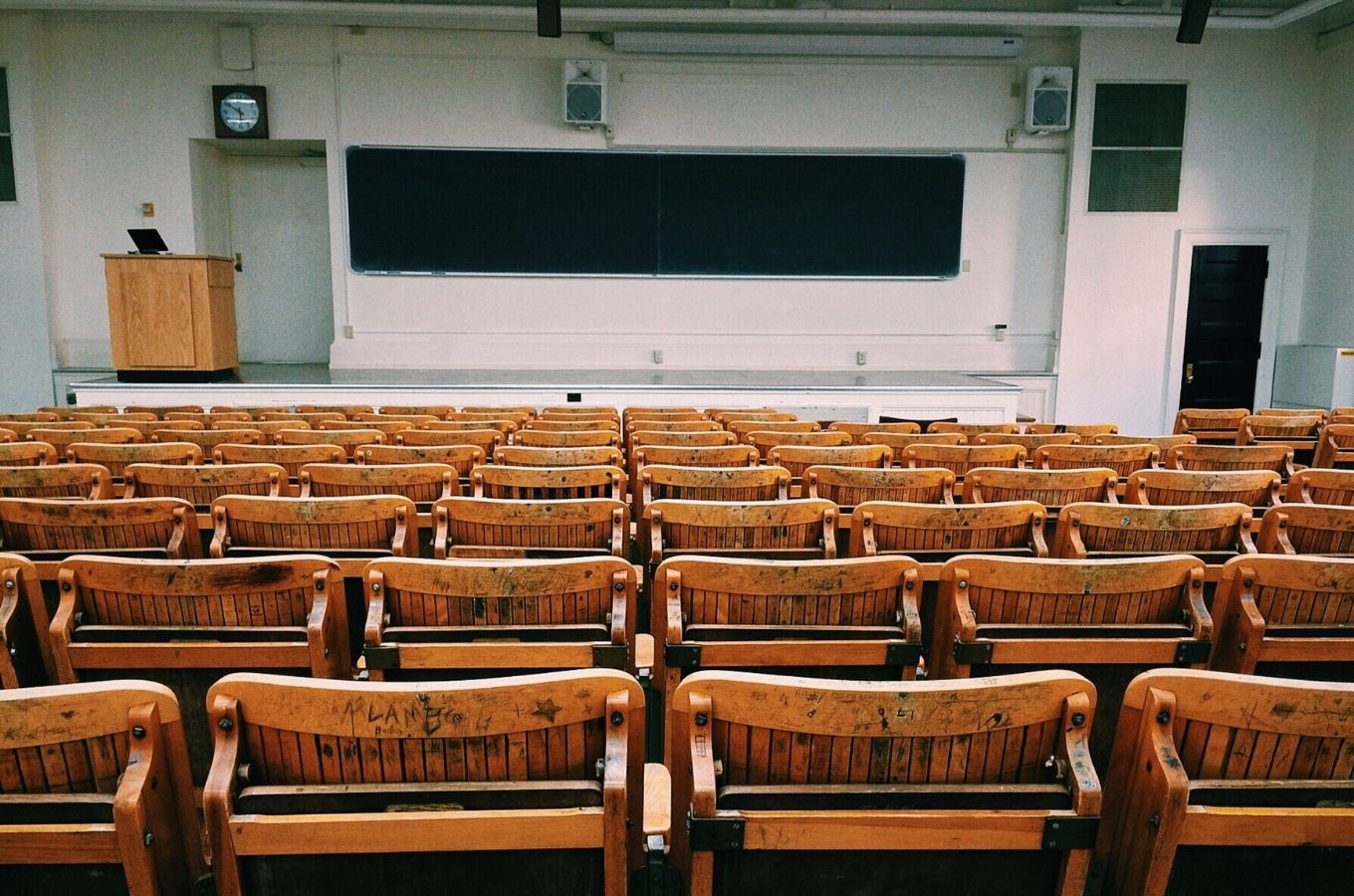 Photo by Wokandapix via Pixabay
In the summer of 2020, as protesters took to the streets to hold police accountable in the murders of George Floyd, Breonna Taylor, and others, the national spotlight shifted from the ongoing COVID-19 pandemic to the issue of systemic racism. Within weeks, the protests and movement for Black lives were impacting public policies, popular discourse, and the work of private institutions alike. As scholars and educators of bluegrass music in college settings, we saw the need to respond to this moment of heightened action toward social justice by enacting meaningful change in the way we think about, manage, and teach our respective courses and programs. Starting in June as a group of acquaintances, we began to hold weekly online meetings, seeking to re-envision our pedagogies and to hold ourselves accountable to the learning and un-learning required of anti-racist coalition building.
Since then, we have met regularly to share the challenges we encounter and aspirations we work toward as bluegrass and string band educators. We are certain that the strategies presented here will change as our knowledge and understanding grow. We present these insights not as solutions, but as departure points for further discussions within the broader bluegrass and string band community. We hope that other musicians, teachers, and listeners will join us in this work to recognize ways to deal honestly with the problematic histories of roots and string music, and to seek new and exciting relationships as we celebrate the musical experiences that bring us together.
Combine transparent conversations about the music's history with meaningful actions
Mark Miyake teaches bluegrass within a curriculum prioritizing social justice at Fairhaven College at Western Washington University and notes that while numerous bluegrass music-focused organizations are honoring specific under-acknowledged individuals as a part of their history, there is much more that these groups should be doing. These actions could include: 1) A deeper examination and celebration of the lives of a wider range of artists who are Black, Indigenous, and people of color (BIPOC) beyond their supporting roles to white musicians, 2) Reparative funds to the families of BIPOC artists who never reaped the financial benefits of their forebearers' artistic labor, 3) Engagement in other locally impactful anti-racist initiatives, and 4) Explicitly addressing the erasure of BIPOC performers in historical and archival spaces, rather than tokenizing a small handful of individuals, which implies that their contributions were the exception to the norm.
Help students understand their relationship to the music culture 
When Jordan Laney listens to a piece of music with her Appalachian Studies and Material Culture students at Virginia Tech, she leads with the question, "What does this song do and for whom?" Going further, she prompts the consideration of historical and social context, asking: "What was happening in the US and the wider world during the height of this song's popularity?" "What major cultural shifts were happening?" And considering representation and cultural politics, she asks, "Who does this song pacify? Upset? Entertain?"
Tatiana Hargreaves encourages similar critical reflections through guided questions with her bluegrass fiddle students in the University of North Carolina-Chapel Hill Department of Music. She asks her students to define how they understand bluegrass fiddle and then invites them to challenge that definition throughout the semester. Teaching different versions of common repertoire from Black string band sources, for Hargreaves, is an effective way to encourage this critical thinking. For example, she teaches Taylor's Kentucky Boys' version of "Forked Deer" instead of the more standardized bluegrass version, or Cuje Bertram's version of "Billy in the Lowground."
Across the variety of contexts and curricula in which we teach, it is important to ask students how the communities they belong to are or are not represented in the music they study and participate in. This often means that we must critique notions of "tradition" and "heritage," which can implicitly signify whiteness. For example, deconstructing stereotyped notions of what it means to be "Appalachian" can challenge racialized assumptions of who enjoys bluegrass.
In having these discussions with students at Warren Wilson College in Western North Carolina, Ben Krakauer has also found it essential — and challenging — to strike a balance between addressing painful histories and cultivating learning environments that are supportive to BIPOC students, especially when the conversation occurs within a predominantly white institution with a white professor. In addressing racism in American musical history, there's a tendency to emphasize histories of trauma and victimization without spending enough time affirming the agency and individuality of BIPOC folks. This emphasis can condition students to associate racial awareness with feelings of discomfort, pain, and shame and can place a particularly stressful burden on BIPOC students in a predominantly white setting.
Challenge the status quo through content and repertoire choices
Highlighting the legacies and current contributions of BIPOC artists is one way to challenge the status quo. To counteract the sort of tokenization that Miyake points out, Lee Bidgood's two-course history sequence in the Bluegrass, Old-Time, and Roots Music curriculum at East Tennessee State University infuses both semesters with the experiences and artistry of BIPOC and women artists instead of designating a single class session to highlight "women in bluegrass" or "African-American contributions."
Equally important is to fully represent celebrated artists, including their shortcomings.  When students listen to artists that their teachers recommend, they may encounter a range of problematic material, from misogynistic songs (of which murder ballads are only the tip of the iceberg) to songs expressing nostalgia for the antebellum South. This presents teachers an opportunity to highlight critical issues in the music community and to productively critique the blind spots of some musical "heroes." In her roots and popular music courses at Temple University, Shana Goldin-Perschbacher's students contend with iconic figures' faults and mistakes, the gray areas of their legacies, as a way to practice discussing societal problems with an aim toward growth and healing. The point is not to "cancel" any one artist but to get a full picture of how this music has operated historically and aesthetically. For example, as we become more familiar with how individuals (including scholars) and record companies historically created a segregated music industry, commonly linking the race and class identity of musicians with the style of music they played, we become better equipped to share the music we play in ways that convey its fuller (and more exciting) legacy.
Anti-racist work in bluegrass and the broader country music world can reinforce the longstanding assumption that this music is more bigoted than other styles — a misunderstanding that might let other types of music, from classical to popular, off the hook. People are now working in and between popular, classical, and folk genres to understand how these musics have functioned in relation to a structurally racist, sexist, classist, homophobic society, seeking to play and teach this music in ways that acknowledge and dismantle this oppression.
Build and sustain deeper relationships with local communities
For her "Music of Appalachia" course at Duke University, Sophia Enriquez emphasizes the importance of collaboration between educators and the people whose voices they seek to amplify in the classroom. This involves teachers building relationships with local communities and musicians, compensating musicians and tradition-bearers when they visit campus, and ensuring students are engaged in their local communities via participation at local jams, performances in public community spaces, and personal relationships with community members via the existing network of the instructor. Enriquez also suggests that teachers partner with pre-established community music networks to bring in local artists and lay the foundation for a long-term relationship within the local community. For example, in their 2019 article for the Canadian music journal Intersections, Enriquez and Travis Stimeling discuss how a West Virginia University string band class engaged with the local community as a way to connect the music they perform with the people and places that are its foundation, enriching the lives of students and community members alike. And speaking from her experience hosting guests at Temple's Boyer College of Music and Dance at Temple University, Goldin-Perschbacher emphasizes the importance of paying visiting artists on par with visiting scholars, which runs against the standard practice at many institutions.
Yet, working with local communities isn't without its challenges. Hargreaves points her students toward local spaces that she knows are safe and welcoming, but recognizes that finding such a space isn't always possible. Looking to the work of activists, Black feminists, and poets, Laney notes that new, queer, and accessible spaces (among others) may be needed to work beyond the confines of academia or bluegrass music's collective imagination.
Support existing organizations and individuals 
It can be exciting to work toward social transformation through the infrastructure of academic institutions — but to be clear, these efforts often overlook existing anti-racist teaching approaches found outside of formal academic institutions. We emphasize the need to direct collective resources to support those organizers and activists who have been working on these issues for a long time.
Similarly, we recognize that ours is a conversation of predominantly white participants that grew through our limited networks. We are indebted to the work of artists and scholars who have labored to create anti-racist spaces and dialogue for many years; their work has served (and continues to serve) as the foundation for our conversations. And we find ourselves grateful to one another for the support and energy that comes from working on these endeavors together.
---
Authors
Lee Bidgood (East Tennessee State University) teaches courses in Bluegrass, Old-Time, and Country Music Studies and Appalachian Studies at ETSU; his book Czech Bluegrass: Notes From the Heart of Europe was published in 2017.
Sophia Enriquez is assistant professor of music and teaches in the program for Latinx studies in the global south at Duke University. She is currently working on a book about the intersections of Latinx and Appalachian music and expressive culture.
Shana Goldin-Perschbacher is an assistant professor of music studies at Temple University's Boyer College of Music and Dance, where she teaches popular and folk music and critical approaches to musicology in a classical music curriculum. Her book Queer Country will be published in February 2022.
Tatiana Hargreaves (UNC-Chapel Hill) is a lecturer of bluegrass fiddle at UNC-Chapel Hill and performs internationally with the duo Allison de Groot & Tatiana Hargreaves. Hargreaves is currently pursuing a Master of Library Science degree at the School of Information and Library Science at UNC-Chapel Hill.
Ben Krakauer teaches music performance, theory, and ethnomusicology courses at Warren Wilson College in Western North Carolina. His 2019 album Heart Lake features original tunes for banjo, fiddle, bass, and drums.
Jordan Laney (Virginia Tech) teaches courses in Appalachian Studies and Theories of Popular Culture. As a community-accountable scholar, she works beyond academia in the areas of rural health and healing, recovery, strategic development, and designing innovative approaches to systemic and societal change.
Mark Y. Miyake teaches courses in ethnomusicology, folklore, and music and directs the program in Audio Technology, Music, and Society at Fairhaven College at Western Washington University.
---