2021 Record Store Day Picks from Your Friends at No Depression
---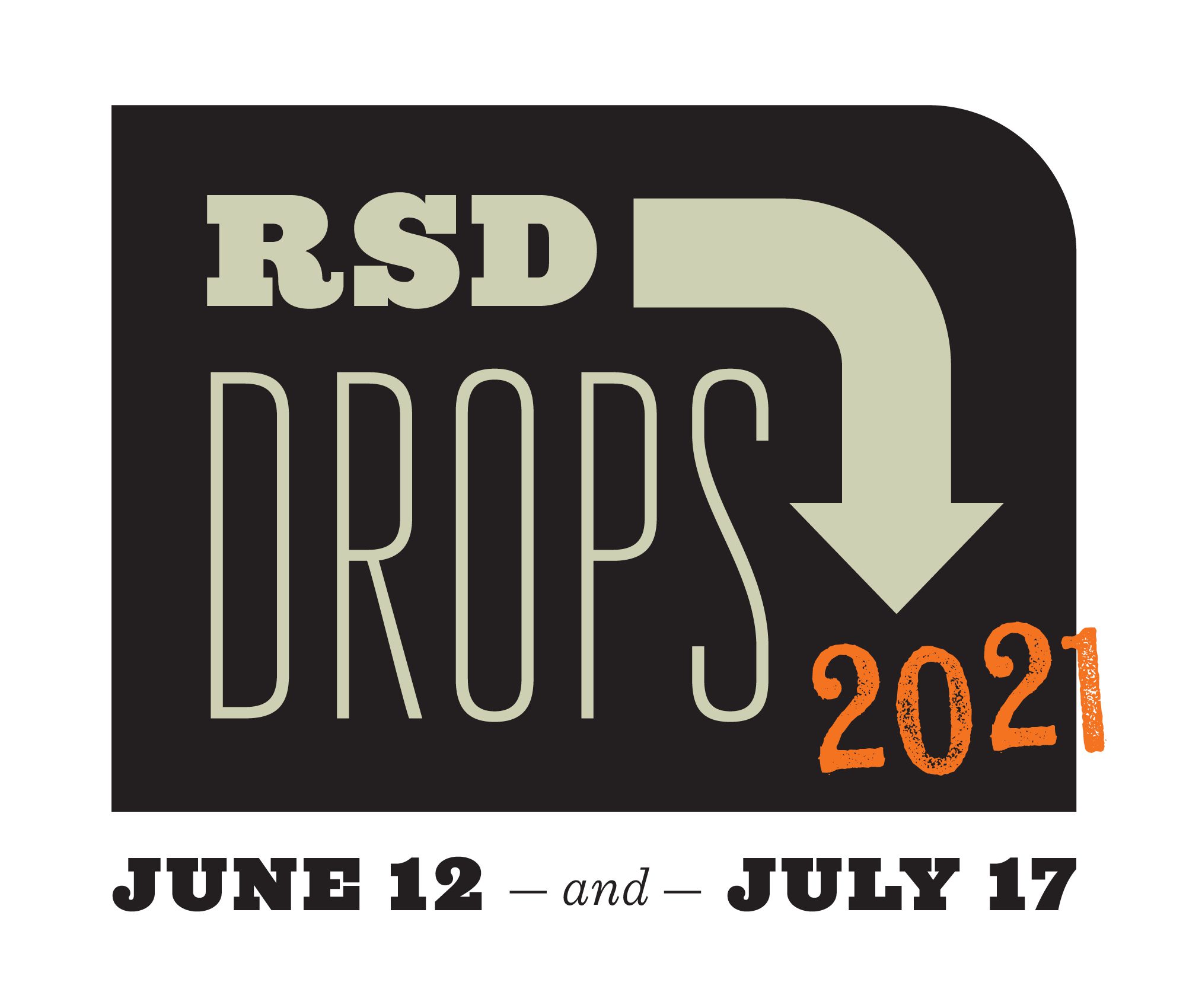 The pandemic may have shuttered venues and record stores for a while last year, but the music kept going, and we're so happy to see that the physical places that support it — those venues and stores — are beginning to open their doors again. Perhaps this year more than ever, Record Store Day is a great opportunity to support your favorite local source of music.
This year's Record Store Day is actually two days — one "drop" on June 12, and another on July 17. You can find the whole list of releases for both days here (available in web format for pre-planning and a PDF to have handy as a shopping list), and below you'll find a curated list from No Depression staff of releases of interest to roots music listeners.
As always, you'll want to check with your local store to find out their hours on Record Store Day as well as any COVID-19 precautions they require. You can also check this handy chart, with listings by state, on the Record Store Day website.
JULY 17
Bobbie Gentry – The Windows of the World
A laid-back, self-produced collection of classic and contemporary jazz tunes that precede her country albums and showcase Gentry's smoky and silky vocals in intimate settings with just her and her guitar, and in some cases a bass player. — Henry Carrigan, ND Columnist (The Reading Room)
https://recordstoreday.com/SpecialRelease/13712
Crosby, Stills, Nash & Young – Déjà Vu Alternatives
It's been more than 50 years since Crosby, Stills, Nash & Young released their landmark second LP (which was, in fact, their first with Neil Young), which included fan-favorites like "Woodstock" and "Teach Your Children." Rhino released a five-LP deluxe anniversary reissue in May, and this RSD exclusive follows in quick, relevant succession — a limited edition release comprised of alternate versions of Déjà Vu never before released on wax. — Hilary Saunders, Managing Editor 
https://recordstoreday.com/SpecialRelease/13606
Ani DiFranco – Ani DiFranco (30th Anniversary Edition)
A double-LP release of DiFranco's first album, which featured "Both Hands" and "Fire Door" and staked her position, even as a teenager, as a voice to be heeded in feminism and in songwriting. — SC
https://recordstoreday.com/SpecialRelease/13563
The Infamous Stringdusters – Undercover
A never-before-released compilation of cover songs the band has given its signature progressive bluegrass treatment to over the years at live shows. Hear "Just Like Heaven," "American Girl," "Don't Think Twice, It's Alright," and more in a whole new sonic light. — SC
https://recordstoreday.com/SpecialRelease/13698
John Prine – Stay Independent: The Oh Boy Years Curated by Indie Record Stores
Lovingly adorned with a portrait by muralist Bryan Deese, this compilation of John Prine tracks features songs chosen by indie record stores across the country. Deese's mural lives on the side of Grimey's in Nashville, so we'd recommended trying to nab one of the 3,000 copies released over there if you can! — HS
https://recordstoreday.com/SpecialRelease/13568
Various Artists – Kiss My Ass Goodbye (John Prine Tribute)
Only 3,000 copies of the Oh Boy Records tribute to John Prine will be released this RSD, but this double LP covers record is an even rarer compilation honoring the late songwriter. Portland-based Groove Family Records and Devil's Tower Records in Nashville will put out just 1,000 copies of the 20-song record, which includes unexpected covers by T. Hardy Morris, Will Kimbrough, and more. Plus, all proceeds from the extremely limited-edition release will go to benefit the Nashville Rescue Mission homeless shelter. — HS
https://recordstoreday.com/SpecialRelease/13478
Candi Staton – Trouble, Heartaches and Sadness (The Lost Fame Sessions Masters)
Features 12 previously unreleased tracks from Staton's recording period at FAME Studios, discovered and compiled as part of 2011's The Evidence (The Complete Fame Sessions Masters), available in a pressing of 3,000. — HC
https://recordstoreday.com/SpecialRelease/13621
Jerry Garcia Band – Jerry Garcia Band (30th Anniversary) 
This long-time loved self-titled release is turning 30. The band was incredible, too, featuring John Kahn, Melvin Seals, David Kemper, Gloria Jones, and Jacklyn LaBranch. — AK
https://recordstoreday.com/SpecialRelease/13711
Dr. John – The Sun, Moon & Herbs Deluxe 50th Anniversary Edition
To honor the 50th anniversary of the New Orleanian piano legend's fourth album, Run Out Groove has put together a triple-LP reissue with more than an hour's worth of (mostly) unreleased bonus material. This expanded release also features brand new liner notes and snazzy packaging. — HS
https://recordstoreday.com/SpecialRelease/13609
Cat Stevens/Yusuf – Songs from Harold & Maude
I've seen Harold & Maude 11 billion times, and Cat Stevens was a big part of the soundtrack of my youth. I cannot pass up all this goodness: Brand new front cover design and newly remastered audio courtesy of Abbey Road Studios. — SN
https://recordstoreday.com/SpecialRelease/13681
Various Artists – A Tribute to Curtis Mayfield
Originally recorded in 1994, five years before Mayfield's death, this album honors the influential Chicago musician whose soul and blues shaped a generation. Seventeen artists — including The Isley Brothers, Bruce Springsteen, Whitney Houston, Aretha Franklin, and Rod Stewart — are represented with their own versions of Mayfield's songs, pressed on light blue and gray vinyl. — HC
https://recordstoreday.com/SpecialRelease/13622
Below is a list of our picks from the June 12 drop. You never know when you might score a leftover!
JUNE 12
Conor Oberst – Ruminations (Expanded Edition)
Ruminations was recorded in 48 hours during a bleak Nebraska winter, and it's one of my favorites. I will be delighted to pick up this remastered version of Oberst's legendary album on double black vinyl, with five previously released bonus tracks and an etched Side 4. — Sonja Nelson, Ad Manager
https://recordstoreday.com/SpecialRelease/13604
The Blind Boys of Alabama feat. Béla Fleck – I Wish I Knew How It Would Feel to Be Free
This 7-inch 45 features a collaboration between Blind Boys and Béla Fleck on "I Wish I Knew How It Would Feel to Be Free," made famous by Nina Simone. The B-side is "See By Faith," a song written by Bob Dylan and included as a bonus track on the digital version of Blind Boys' Almost Home album. — Stacy Chandler, Assistant Editor
https://recordstoreday.com/SpecialRelease/13442
Steve Earle & The Dukes / Justin Townes Earle – The Saint of Lost Causes
You've heard the song before, both the original by Justin Townes Earle and the cover his father released earlier this year on J.T., his tribute album to his late son. Here they're packaged together on the sides of a yellow 7-inch. — SC
https://recordstoreday.com/SpecialRelease/13481
Me'Shell Ndegéocello – Peace Beyond Passion, Deluxe Edition 
While her funky and intelligent blend of R&B, hip-hop, and jazz helped usher in a new era of neo soul, this, an expanded version of her second album originally released in 1996, touches on Christianity, racism, sexuality, and homophobia. First time on vinyl.  — Amos Perrine, ND Columnist (Through the Lens)
https://recordstoreday.com/SpecialRelease/13733
Danny Barnes – Dirt on the Angel 
Danny Barnes is one of the coolest cats in the bluegrass scene and one of the most skilled. I've personally seen him live several times and am super excited about this release for its first time on vinyl. The album features roots music favorites such as Chuck Leavell, Bill Frisell, Carlton Jackson, and Dirk Powell. — Adam Kirr, Marketing and Social Media Manager
https://recordstoreday.com/SpecialRelease/13304
Sarah Jarosz ­– I Still Haven't Found What I'm Looking For / my future
Previously available only via streaming, Jarosz's covers of U2's "I Still Haven't Found What I'm Looking For" and Billie Eilish's "my future" are now on 12-inch vinyl, with Side B etching. They were highlights from a string of great covers Jarosz posted on social media to stay connected with fans during the pandemic lockdown. — SC
https://recordstoreday.com/SpecialRelease/13642
Jonathan Richman – Having a Party with Jonathan Richman
A 30th anniversary reissue of his third solo album, featuring live and studio solo performances. Pressed on Bermuda seafoam vinyl. — AP
https://recordstoreday.com/SpecialRelease/13654
Tune-Yards – WHOKILL 
The number one album of 2011 on the Village Voice's Pazz & Jop Critics' Poll deals with inequality, cruelty, and privilege. Multicolor splatter vinyl. — AP
https://recordstoreday.com/SpecialRelease/13525
The Zombies – Oddities & Extras 
One of the most influential bands in rock history (especially psychedelic rock) is releasing a collection of rare singles and UK-only album tracks. These are great tracks, too, not your typical dump of forgotten or lost tunes. — AK
https://recordstoreday.com/SpecialRelease/13663
---