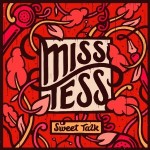 FTB podcast #188 features the new album from MISS TESS & THE TALKBACKS called Sweet Talk. Also new music from ANDREW BIRD, JAMES HAND and DANGERMUFFIN. 
 Here's the direct link to listen now!  
Show #188

MISS TESS - I Never Thought I'd Be Lonely  Sweet Talk
JAMES HAND - Wish You Would Miss Me  Mighty Lonesome Man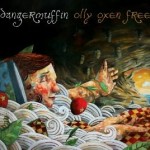 JOHN DOE AND EXENE CERVENKA - It Just Dawned On Me  Singing and Playing
DANGERMUFFIN - Back In The Pines  Olly Oxen Free
(mic break)
RAYNA GELLERT - The Platform  Old Light: Songs From My Childhood & Other Gone Worlds
MADISON VIOLET - If I Could Love You  The Good In Goodbye
BILLY DON BURNS - Wouldn't Have It Any Other Way  Nights When I'm Sober- Portrait of a Honky Tonk Singer
TURNPIKE TROUBADOURS - Wrecked  Goodbye Normal Street
MISS TESS - People Come Here For Gold  Sweet Talk
(mic break)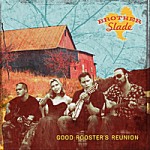 OCEAN CAROLINA - Don't Break Your Promise  All The Way Home
VANDELLA - Spring Refrain  Fire In The Desert
BILL MALLONEE - Bring You Around  The Power & The Glory
BROTHER SLADE - Walk Your Dog  Good Rooster's Reunion
ANDREW BIRD - Three White Horses  Hands of Glory
(mic break)
MISS TESS - If You Wanna Be My Man  Sweet Talk
Here's the iTunes link to subscribe to the FTB podcasts. Here is the RSS feed: http://ftbpodcasts.libsyn.com/rss.  And you can purchase the Freight Train Boogie Americana App for Android from Amazon for only $1.99.
(Nov. 29th, 2012)
Bill Frater
Freight Train Boogie