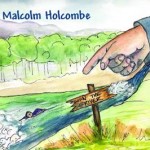 FTB podcast #185 features the new album from MALCOLM HOLCOMBE called Down The River. Also new music from THE BURNS SISTERS, THE DIRTY RIVER BOYS and IAN SIEGAL & THE MISSISSIPPI MUDBLOODS.
Here's the direct link to listen now!  
Show #185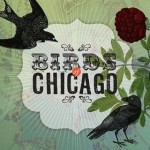 MALCOLM HOLCOMBE - Gone Away At Last Down The River
IAN SIEGAL & THE MISSISSIPPI MUDBLOODS - I Am The Train Candy Store Kid
LEE ANN WOMACK - Momma's on a Roll Kin: Songs by Mary Karr & Rodney Crowell
RONNIE FAUSS - The Night Before The War I Am The Man You Know I'm Not
(mic break)
BIRDS OF CHICAGO - Cannonball Birds of Chicago
THE TWANGTOWN PARAMOURS - Walks Like A Duck The Promise of Friday Night
YARN - I've Seen the Difference Almost Home
THE LUMINEERS - Flowers In Your Hair The Lumineers
MALCOLM HOLCOMBE - Trail O' Money Down The River
(mic break)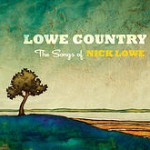 JAMES JUSTIN & CO. - Forever and a Day Places
THE BURNS SISTERS - Your Kiss The Hills of Ithaca
ROBERT ELLIS - All Men Are Liars Lowe Country: The Songs of Nick Lowe
J.W.W. & THE PROSPECTORS - It's High Past Time It's High Past Time
THE DIRTY RIVER BOYS - Riverbed Wildflowers Science of Flight
(mic break)
MALCOLM HOLCOMBE - Down The River Down The River
Here's the iTunes link to subscribe to the FTB podcasts. Here is the RSS feed: http://ftbpodcasts.libsyn.com/rss.  Freight Train Boogie podcasts also air weekly on RootHog Radio on Thursday nights at 7:00 pm CST and again Friday mornings at 10:00 am CST and on Rob Ellen's Medicine Show.   And you can purchase the Freight Train Boogie Americana App for Androidfrom Amazon for only $1.99.
(Nov. 2nd, 2012)
Bill Frater
Freight Train Boogie