Here's a list of new Americana and roots-type music releases for the week of April 10th, 2012 from Americana Boogie. Click the artist or album links to find out more. The artist's names link to their websites and the CD title links go either Amazon or CD Baby for easy ordering. The Freight Train Boogie podcasts feature mostly songs from new releases. Playlists with players and iTunes links are posted at FTBpodcasts.com.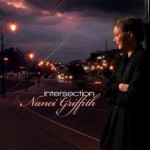 NANCI GRIFFITH
Intersection  (Hell No)
Intersection is not an album of resolution or closure; it's an album about difficulties, about anger, about things that slip away and things that explode. Griffith is beloved as a songwriter but also as someone who unearths others' songs and brings them to light. On Intersection, there are five covers including ones by Loretta Lynn and Blaze Foley. Recorded at her Nashville home, she surrounds herself by a crack team of musicians and backing singers.
Mike Ragogna did a nice interview with Nanci for the Huffington Post. Below is a YouTube video for "Hell No (I'm Not Alright)"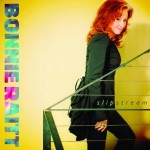 BONNIE RAITT
Slipstream  (Redwing)
Free from the trappings and expectations of toiling for a major label Raitt kicks it down a notch for her Redwing Records debut. This is her at her most confident and grooving since her early days on Reprise. Working with producer and long time admirer Joe Henry (on four cuts) she finds that sweet spot where it sounds effortless. Covering Dylan, Loudon Wainwright, Joe Henry and a can't get it out of your head cover of Gerry Rafferty's Right Down The Line. This one hits every base. Welcome back! (Village Records) The LA Times has a short interview with her here.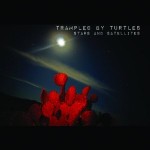 TRAMPLED BY TURTLES
Stars and Satellites  (Banjodad/Thirty Tigers)
"When we started Trampled by Turtles, all we wanted to do was play music with acoustic instruments as a break from our rock bands. We learned old fiddle songs, traditional folk songs, bluegrass songs, and what few original songs we had, followed those formulas. All the while, we toured and toured, until this, our fourth album. We wanted to make a record that breathes. We wanted it to feel and sound warm. We took our songs to a log home outside of Duluth and within the gravitational pull of Lake Superior. We moved the furniture, set up some mics, worked, slept, and ate all in the same space. Musically, we wanted to step out of our comfort zone; the border of which, I believe, defines any creative endeavor. This, at least internally, I think we accomplished." (Dave Simonett, singer & guitarist)
Also new this week...
ALABAMA SHAKES - Boys & Girls (ATO)
NEAL CASAL - Sweeten the Distance (The Royal Potato Family)
COUNTING CROWS - Underwater Sunshine (or what we did on our summer vacation) (Collective Sounds)
JOHN DOE & EXENE CERVENKA - Singing & Playing (Moonlight)
JASON EADY - AM Country Heaven (Underground Sound)
HOOTS & HELLMOUTH - Salt (sonaBlast!)
THE MASTERSONS - Birds Fly South (New West)
THE McEUEN SESSIONS - For All the Good (Mesa/Bluemoon)
LUKAS NELSON & PROMISE OF THE REAL - Wasted (Tone Tide) (Willie's son)
CURTIS SALGADO - Soul Shot (Alligator)
STEEP CANYON RANGERS - Nobody Knows You(Rounder)
Coming soon... MARTY STUART, TODD SNIDER, BILLY BRAGG & WILCO, DAR WILLIAMS, LOUDON WAINWRIGHT III, HANK WILLIAMS III, MARVIN ETZIONI more new releases
Here's a link to this week's Americana Music Association Americana Airplay Chart